Future Forward is a free business support programme for SMEs based in Kent and Medway that is run by Locate in Kent. Qualifying businesses can access 12 hours of expert advice, guidance and support from leading specialists, across marketing, finance, operations and HR.
At the end of the programme you will be equipped with a new Business Plan to help you take your business to the next level.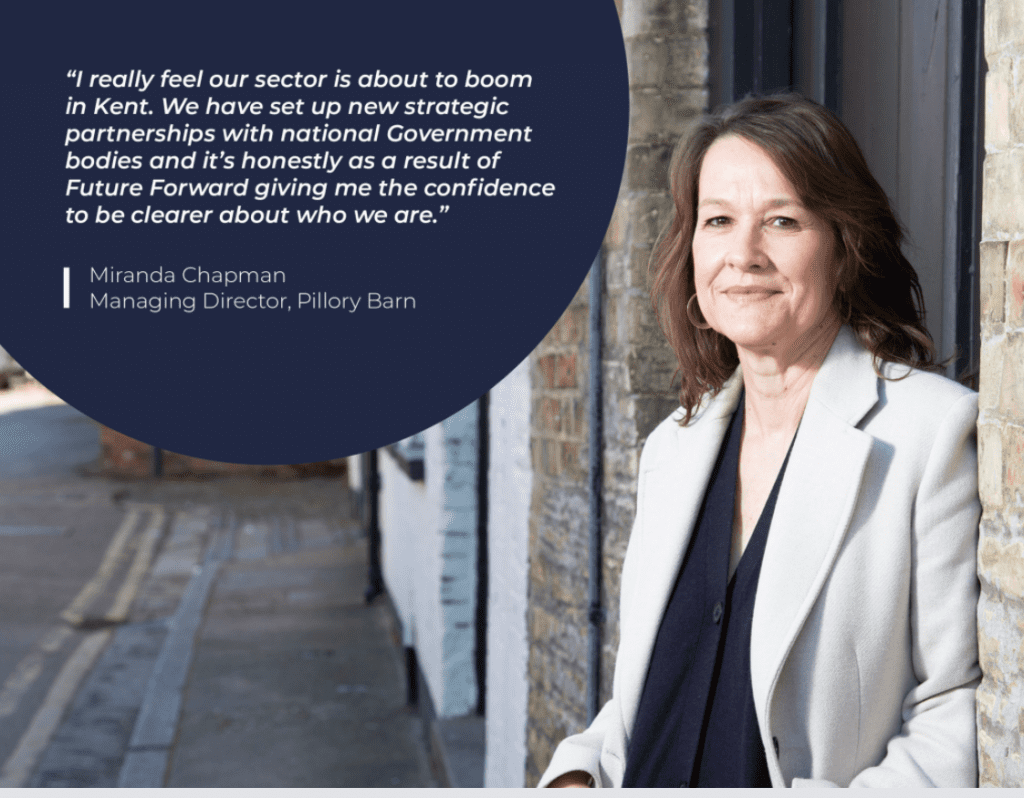 Locate in Kent is the official inward investment agency for the county, and provides free, confidential and impartial business support and strategic solutions to help UK and international businesses grow intelligently and efficiently in Kent. In the last 12 months they have provided 500 hours of business support via their Future Forward programme.
To find out more, and to see if your business could take advantage of this programme visit Locate in Kent.